Welcome to 7th & 8th Grade!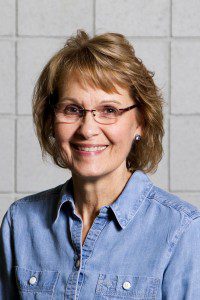 Hello!  My name is Mary Hamman and I have taught at St. Charles Catholic School for 20 years.  Here, I have had the privilege to teach 6th – 8th graders and 3rd and 4th graders.  Last year, I was the reading interventionist for students in kindergarten through 6th grade.  My husband and I have six children, who attended St. Charles Catholic School.  We also enjoy our five grandchildren.  We have been parishioners of St. Charles since 1978.  I enjoy my family, baking, reading, sewing, and the outdoors. I love teaching and finding activities to engage the students.  I am looking forward to learning with the students and watching them grow and become the individual that God created them to be.
Mrs. Hamman
mhamman@saintscjm.com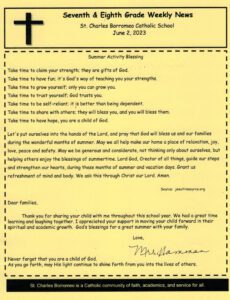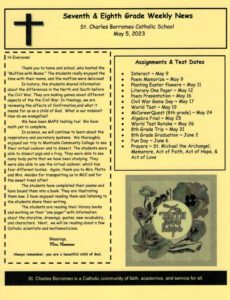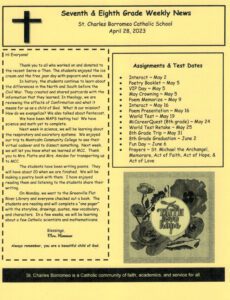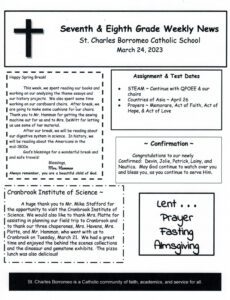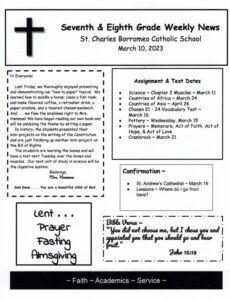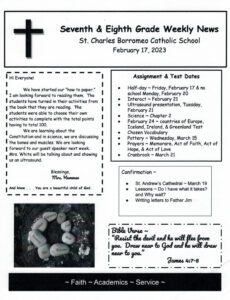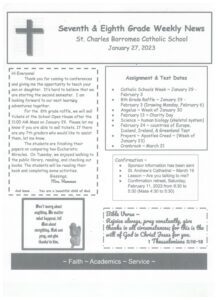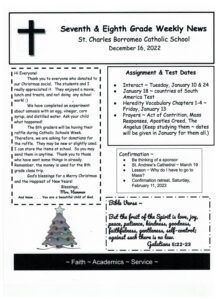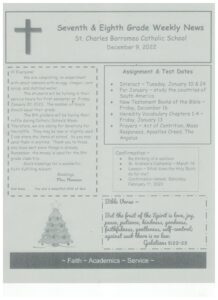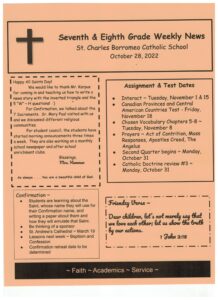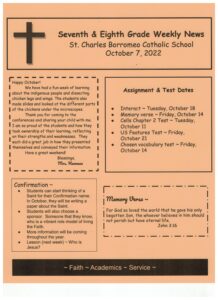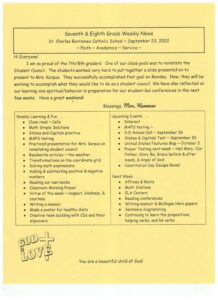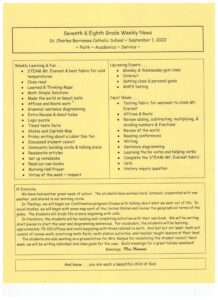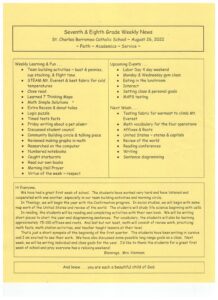 Supply List for 22-23.
1.  # 2 pencils
2.  earbuds
3.  college lined loose leaf paper
4.  zippered pencil holder
5. colored pencils
6. box of kleenex, roll of paper towel, disinfecting wipes