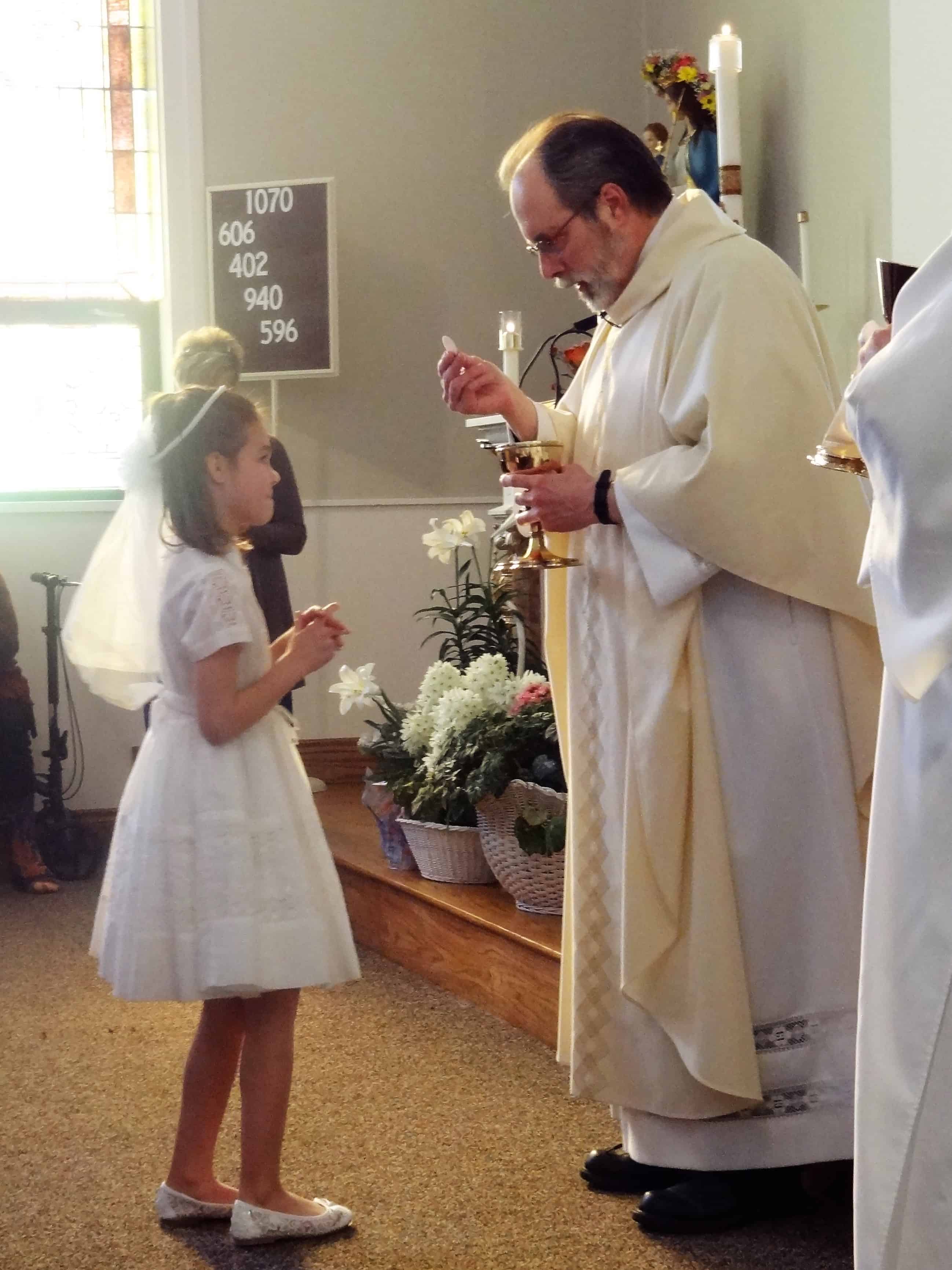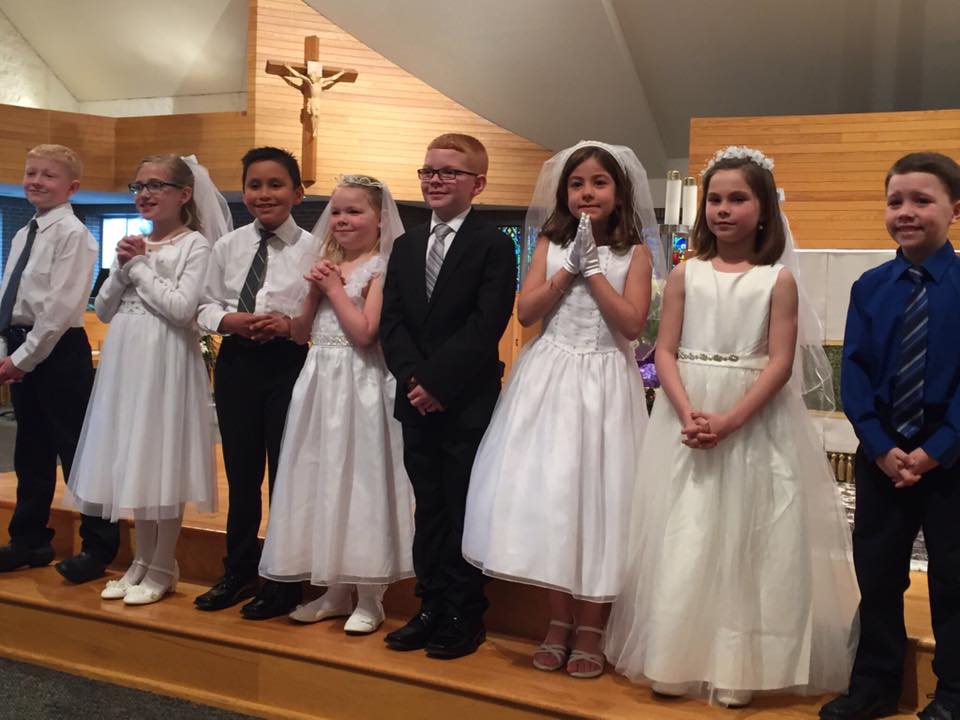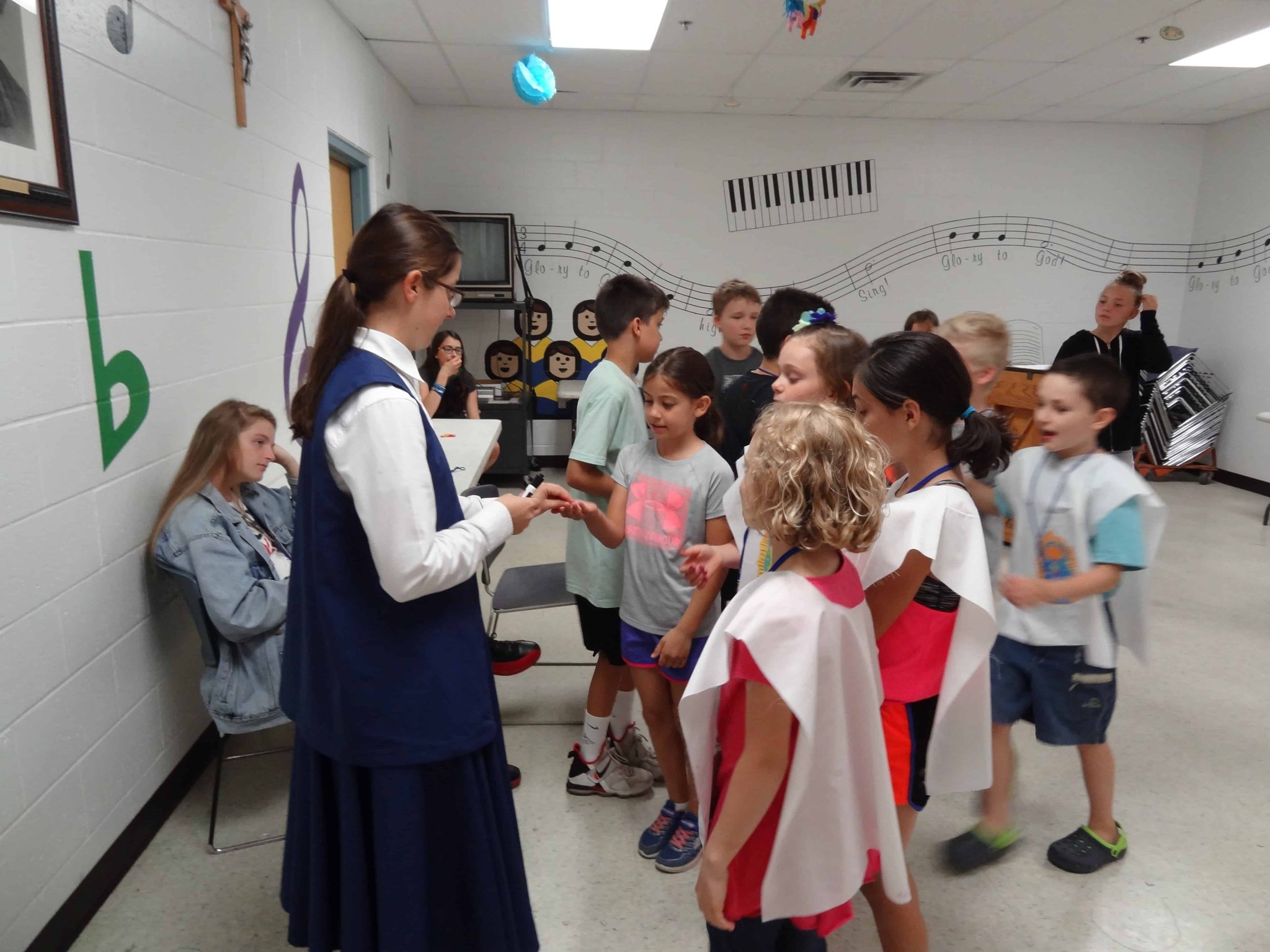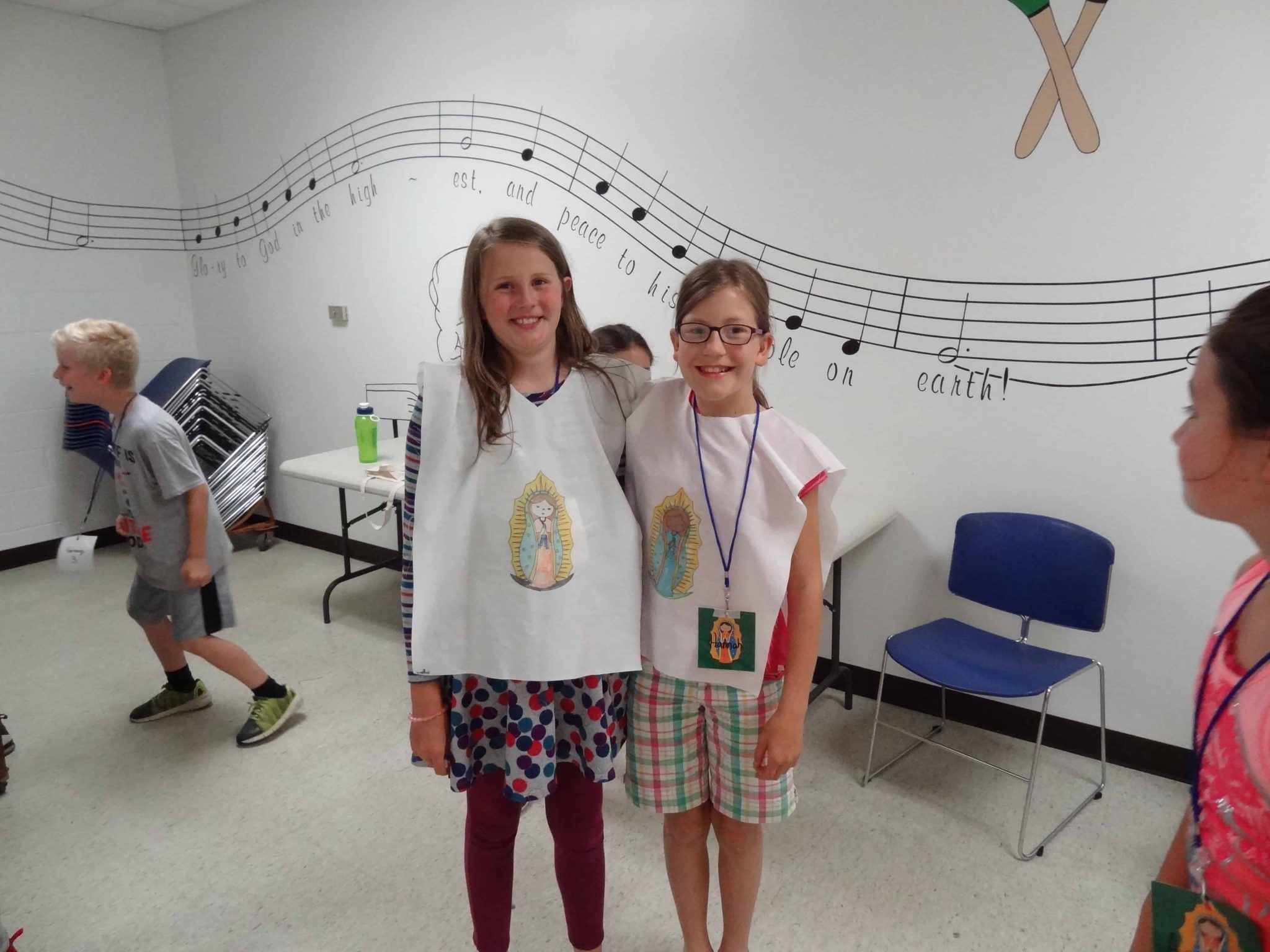 Religious Education for 2020-21
This year we will be doing a hybrid program for First, Third, Fourth/Fifth, Sixth and Eighth grades. We are going to meet all in-person for our First Communion (2nd grade) and Confirmation (7th grade classes). This year Religious Ed classes will run tentatively on Sunday afternoon at St. Charles  and Sunday evening at St. Joseph. October through April. Unfortunately, at this time we are not allowed to have nursery and Sunday School for preschool during Mass.
For those grades in the hybrid program we will be meeting once a month and distributing the material the children will need for the entire month. The children will have both paper and digital versions of their programs. On the weeks that the children are not having in-person classes they will be expected to complete their lessons and submit the 3-4 question assessment.
Our First Communion and Confirmation preparation classes will be meeting weekly in person as long as we are in Phase 4 or higher. If we are no longer allowed to meet in-person we will be meeting virtually every week.
We will be using the Gospel Weeklies for our first, third, fourth/fifth, sixth, and eighth graders. The Gospel Weeklies go through our liturgical year and the lessons coordinate with each week's Gospel. This year they have also added a parent guide component that will allow parents to teach all their children together rather than individual lessons by age.
Our second graders will continue to use Go, Seek, Find from St. Mary's Press. Instead of using a traditional textbook or workbook, the children interact with and explore The Catholic Children's Bible, seeing how Scripture relates to their First Reconciliation and First Holy Communion, they are learning about—in a way they can. Our seventh graders/Confirmation students will be using Decision Point by Matthew Kelly.
**Fees for Religious Education Classes are $40 per student or $120 for families with 3 students or more**
General Faith Formation Information
Preparation for and celebration of the Sacraments of Reconciliation and Eucharist take place in the second grade. Confirmation is celebrated every spring with the seventh grade students. Students are expected to attend yearly catechesis to prepare themselves for Confirmation and living a life-long faith. 
The elementary religious education program offers a comprehensive and developmental coverage of the basic teachings of the Roman Catholic Church, and the content is completely correlated to the Catechism of the Roman Catholic Church. Volunteers and youth ages 14 and older who would like to share their faith and enjoy being with youth are welcome to help with this ministry as catechists, sacramental preparation teachers (preparing older students who have not yet received the sacraments) or aides.
Youth Ministry Program (YM3):                                                                                          
High school students are encouraged to join. The group gathers twice a month for various activities.  Each year, YM3  hosts outreach and focus events while also attending retreats and the conference in Steubenville. More information can be found on the YM3 page or by contacting our youth ministers by email jmschmiedick@saintscjm.com.
*Any child 7 years and older that has not been baptized and  would like to receive Sacraments should contact Tessa Hoffman to arrange for RCIA classes. Tessa Hoffman can be reached at 754-4194 ext. 130.
Classes begin in the Fall at St. Joseph and at St. Charles.
Looking for something to fill your time?
Could you spare 2 hours a week to help our youth?  Please consider sharing your love of your faith with our youth and become a catechist.   If you are interested, please contact Tessa at (616) 794-2145 or thoffman@saintscjm.com.